A recipe for sticky honey and balsamic shallots
Sunday, December 17, 2017
Planning your Christmas menu? Bored with brussel sprouts? Try making these sticky honey and balsamic shallots. They are absolutely delicious.
---

I have tried various versions of this and have settled on this combination of ingredients as the best for one of the most delicious sides ever!  I am delighted with the results and will definitely be serving this at Christmas.  The biggest challenge is actually peeling the shallots.  My top tip is to soak them in cold water first.  This helps the skin to come away easily.  Best of all, these freeze well so can be made well in advance
Ingredients
500 g shallots
25g butter
2 tbsp runny honey
2 tbsp balsamic vinegar
1 tbsp soy sauce
Juice of ½ lemon
Salt and ground black pepper to season
Method
Peel the shallots
Melt the butter in a pan
Add the shallots to the pan
Add all the other ingredients and bring to a simmer
Spoon the mixture over the shallots to baste them
Cook on a low heat for around 40  minutes or until the liquid is reduced, thickened and syrupy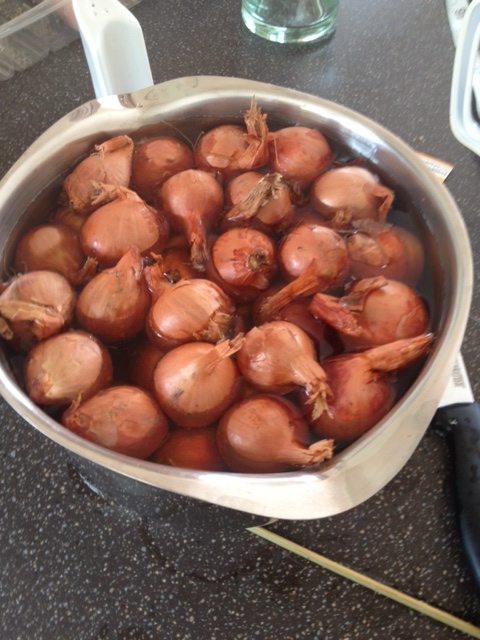 TOP TIP
Soak the shallots in cold water. This makes it easier to remove the skins
---
What Do You Think?
---
Recommend this content to other Eating Ideas readers by giving it a thumbs up!
---
Or why not tell us what you think by leaving a comment?
2 responses to "A recipe for sticky honey and balsamic shallots"