Bright and breezy wines for summer
Thursday, August 2, 2018
Looking for the best summer wines? Check out this guest post by wine writer, Paula Gracey. She really knows her top tipples!
---

'Summer breeze, makes me feel fine'….or so the song goes
It makes me want to sit outside and sip wine in my garden; bright and breezy wines, like whites and roses, which are my choice to enjoy in the sun.


To me, a glass of chilled Rose sitting on a table outside in the sun with condensation forming on the glass is just the most appealing sight in summer.
Rose wines are so versatile and will complement a wide range of foods, as well as being perfect on their own.
Senorio de Sarria Rosado Navarra 2017, £6.75 from the online Wine Society, is a vivid, deep pink Spanish Rosado which looks so inviting.
It is made from the Garnacha grape and is bursting with juicy raspberry aromas and flavours – fabulous value for a delicious Rose.
Rose Duo des Plages Vin de France 2017, also £6.75 from the Wine Society, is a wine of a different colour in that typical pale salmon pink shade synonymous with Provencal Rose.
This wine is made from a blend of Cinsault and Grenache from the Langedoc region of France and is a great all rounder. It is very easy drinking and, to me, this wine would be good all year round, great with seafood pasta, fish dishes, pizza, paella – a real crowd pleaser.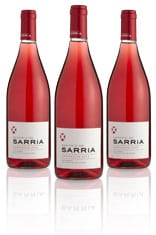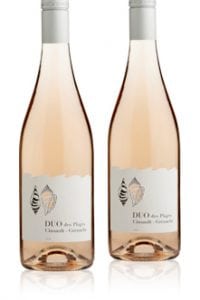 If whites are your preference, Pinot Grigio is a light and easy drinking Italian wine that goes well with canapes and light summer salads and the Italia Pinot Grigio IGT Provincia de Pavia 2017 from Boutinot Wines is a cracking little white for £8.00 from supermarkets and good independent off licencess.
As one of a range of six wines designed to illustrate the roots of the Italian food and wine culture, this one goes as well with some breadsticks, olives to Italian charcuterie.
Now, I recently discovered two dinky little bottles of wine I thought were just perfect to pack for picnics, festivals, going to visit friends for lunch or just to enjoy on your own because they are handbag size!
New Certo Merlot Veneto 2017 and Certo Garganega Veneto 2017, £3.99 from the Co-op, are in retro style, screw cap 50cl bottles.
These two Italian cuties come from vineyards on the rolling plains to the east of Verona. The white is 100% Garganega and is refreshingly crisp, fresh and citrussy and the red is 85% Merlot and 15% Cabernet Sauvignon and Cabernet Franc, making it soft and juicy with red berry fruit and hints of spice. Enjoy your summer drinking! Cheers!
Paula, enjoying her favourite tipple- wine!
What Do You Think?
---
Recommend this content to other Eating Ideas readers by giving it a thumbs up!
---
Or why not tell us what you think by leaving a comment?