A new menu in Truffles Restaurant & Guesthouse
Wednesday, March 28, 2018
Truffles Restaurant and Guesthouse in Randalstown has launched a new menu in time for Easter. They invited myself and Mr. Eating Ideas along to try it out and stay the night. Here's how we got on...
---
I will admit that it's been years since I last was in Randalstown so when the invitation came, I jumped at the chance to visit.  I had heard great things about the food in Truffles and was keen to give it a try.
Truffles is a family run business, owned and operated by husband and wife team, Martin and Geraldine McCann.  The guesthouse has six ensuite bedrooms and on site car parking.  The award winning restaurant sources all its ingredients locally.
On our arrival, we were warmly greeted and shown to our room, overlooking New Street.  We set off to explore and discovered the World of Owls just minutes away.  We wandered around the town centre for a while before coming back to Truffles for our evening meal.
There was plenty to choose from on the menu and after some debate, I chose the chilli dusted crispy chicken which came with salad and sweet chilli sauce.  Mr. Eating Ideas chose his favourite, duck and chicken liver pate, served with Ciabatta and caramelised onion marmalade.  Obviously there was a bit of sharing to do and both were delicious.
For my main, I couldn't look past the Chinese style beef curry which comes with rice or chips or half and half.  In the interest of research (well, I just couldn't choose), I opted for half and half and thoroughly enjoyed my dish which also came with prawn crackers.  Mr. Eating Ideas selected the 8oz Crosskeys dry aged sirloin which was served with Grilled tomato, onion rings, garden peas and side order. He chose the champ and a peppered sauce.  If his clean plate was anything to go by, he really chose well!  All this was washed down by a rather nice bottle of Chilean Bodegas Cabernet Sauvignon.
Although we were completely full, we decided to share a Sundae dessert and the sweet finish was a nice round off the to the meal.
After an excellent nights sleep in the Guesthouse, we revisited the restaurant for a fabulous 7 piece Ulster fry with Bacon, sausage, potato bread, soda bread, fried egg, grilled tomato and toast.  The perfect end to our stay.
What to do in Randalstown
Truffles is minutes away from the World of Owls.  Well worth a visit!  If shopping is your thing- Randalstown is 10 minutes from Antrim where you can find Junction One Outlet Centre.  Don't forget the shops and bars in the town centre too!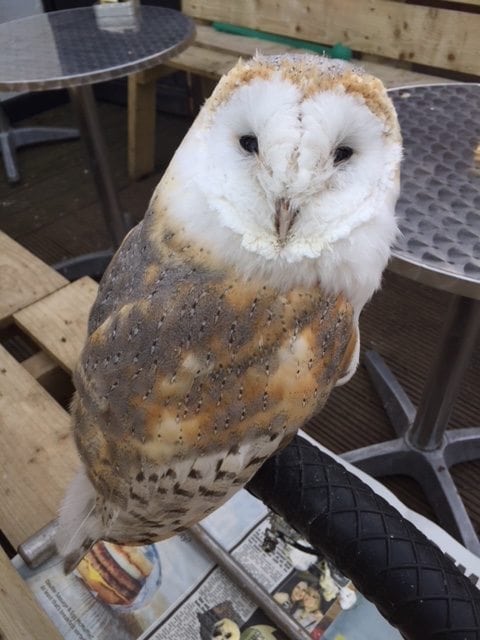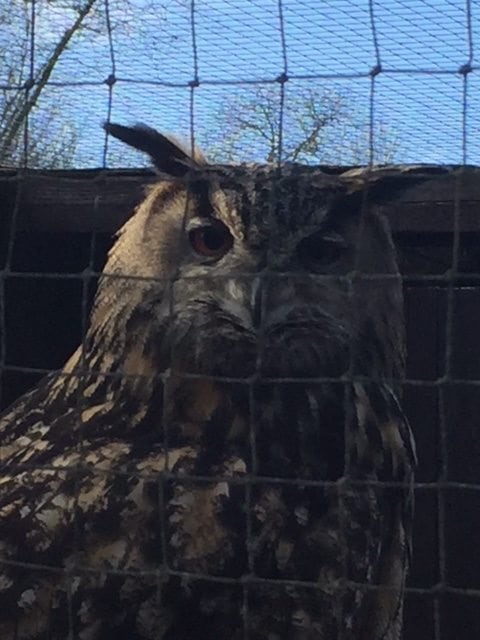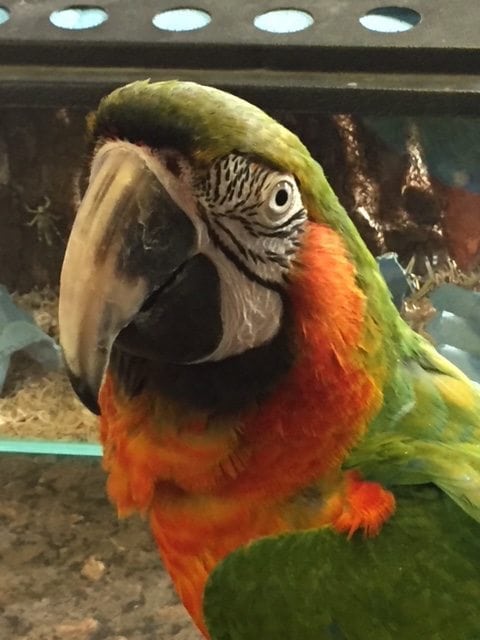 Thanks to Truffles Restaurant and Guesthouse for having us and to their staff for the great service!
What Do You Think?
---
Recommend this content to other Eating Ideas readers by giving it a thumbs up!
---
Or why not tell us what you think by leaving a comment?