Moroccan chicken recipe
Monday, March 25, 2019
This recipe for Moroccan chicken is healthy, delicious and easy to make.  Definitely a favourite in the Eating Ideas household!
---

I love Moroccan food! Its so tasty- what's not to like? Best of all it is really healthy which has to be a good thing in anyone's books.
I love experimenting with flavours and textures and to me, this Moroccan chicken dish is a winner. Ideally it should be cooked in a traditional clay pot but as I don't possess one, I use my trusty slow cooker which works brilliantly.  If you dont have one, a normal saucepan is fine.
Ingredients
500g skinless chicken breasts (chopped into pieces)
2 tbsps ras e hanout
1 tsp ground cumin
1 tsp cinnamon
1 tsp ground ginger
1 tsp smoked paprika
1 tbsp runny honey
ground black pepper
low calorie spray oil
2 shallots (chopped)
1 red pepper and 1 yellow pepper (deseeded and chopped)
1 carton passata ( I used Cirio)
400g can of chickpeas
50g dried apricots (chopped)
1 small butternut squash (peeled and chopped)
250mls chicken stock
salt and pepper to season
Instructions
Place the spices and chicken in a bowl and place in fridge to marinate (I do this overnight but aim for a minimum of 30 minutes)
Fry the chopped shallots in a few sprays of low cal spray oil until soft
Add the chicken and fry until sealed
Add the chopped peppers, butternut squash , apricots, stock and passata and bring to a simmer
Simmer for 30- 40 minutes or until the squash is soft and the liquid has reduced.  I put mine in the slow cooker for a few hours
season to taste
Serve and enjoy!
The nice folk at Cirio send me some samples of their products to try.  I used their passata in the Moroccan chicken recipe and it worked brilliantly.  The tinned baby plum tomatoes are really versatile and perfect in a bolognese sauce.
I love the mini packs of passata in particular, perfect when you don't need a whole jar, I used mine for mini pizzas and  a curry for 2!  Saved on any waste and delicious too.
#gifted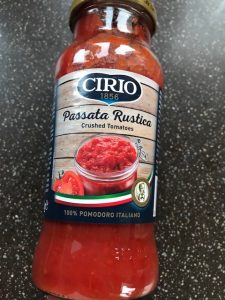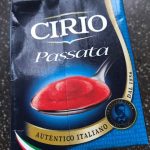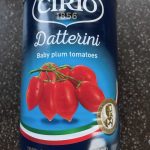 Thanks to Cirio for gifting the range of products to sample!
---
What Do You Think?
---
Recommend this content to other Eating Ideas readers by giving it a thumbs up!
---
Or why not tell us what you think by leaving a comment?